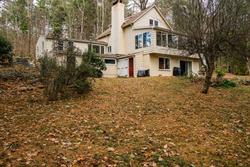 Jay and Marybeth – a godsend!

New to the process of selling real estate when I decided to sell my Stow property, I found myself in a situation where I didn't know much about how to get started or even what questions to ask potential realtors. I ended up initially listing my home with another realtor, and I figured that had decent connections in the local area and be able to drive interest in the market to my house. Unfortunately, after watching as my property stagnated on the market for six months, I did not renew that realty contract and met soon after with Jay and Marybeth Wilson. My first impression was that they were a lovely husband-and-wife team who had several years of experience, glowing testimonials from prior clients, and an impressive grasp on the numbers. We met so that I could see what they had in mind for services that they could start using immediately to get my house staged, new photos taken, and an initial open house set up. Once our contract was signed, they wasted no time getting started with the info collection process (e.g., collecting Title V documents, asking for detailed info about the house from me, etc.). They also took care to spend time rewriting the prior MLS listing – which sorely needed help. The previous MLS listing was not only inaccurate but also filled with spelling and grammatical mistakes as well as incomplete information. The first time around I didn't realize how important accurate and well-written info about my home was in order to gain interest in my house, and the Wilsons' rewrite of my listing made it clear both how key it was but how it could also drive the right type of potential buyer toward my home.

Throughout the sale process, Jay and Marybeth always made themselves available (via phone, email, and/or text) to answer any questions I had. Before the first open house under their listing, they also brought over thoughtfully chosen home accents such as a rug and more neutral-colored pillows to serve as the perfect backdrops to my sunroom and furniture. They weren't averse to helping me move furniture and came up with ingenious ways to make the pieces I didn't pack away for staging to help my home really shine and speak for itself.

Although the winter can be a slow season for selling property, the Wilsons displayed a great, positive attitude throughout the whole process, holding multiple open houses after they determined that that was the best way for potential buyers to get excited about my property. Within a month, I accepted an offer on my house and started that ball rolling in a direction toward me realizing my goal: downsizing my lifestyle to leave the label "home owner" behind and make calling myself an "apartment dweller" my new reality.

Before Jay asked me to write up a few words about my experience working with them, I was more than happy to offer. The Wilsons' attention to detail and willingness to make themselves available whenever necessary during the sometimes arduous process helped me feel confident that I was in good hands. I didn't even have to attend the closing, which was very convenient since I'd just started a new job.

In summation, not only are they a great brokerage team, Jay and Marybeth are kind, honest, and more than willing to go the extra mile. I'm so happy I chose them to help me take this crucial step in my life and break down a gargantuan task into bite-sized pieces that I could handle one at a time.



— Jess Barnett, Stow, Seller