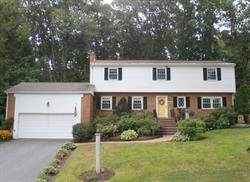 Jay Wilson came highly recommended to us by friends who bought and sold with Jay's help. They assured us that we would be in good hand with Jay as we prepared to do the same. They could not have been more right. My wife and I were nervous because it was our first time selling a home. We didn't have a clear idea of how to begin, but upon meeting with Jay, our fears and our uncertainties were put to rest.

Jay's ability to assess properties and his analysis of trends in the market are tremendous resources. After he had done a walk-through of our home, we met to prepare to put our house on the market. He gathered hundreds of MLS listing from past years and narrowed down his focus to homes similar to ours. His analysis of a home's pricing and its days on market gave us clear and realistic expectations for selling our home.

After that initial meeting, Jay gave suggestions for improving our home's marketability. His suggestions were more than reasonable and cost little out of pocket. Additionally, he brought in his own stager. The staging did not require us to buy anything. The combination of Jay's suggestions and the stager's direction made our house more inviting and appear higher end. Jay also used a professional photographer to take pictures of our home for the listing. The quality of the photos brought in many prospective buyers and separated our house from others on the market.

With all the analysis and marketing taken care of, our house went on the market. My wife and I were comfortable with our list price, and more importantly, we were satisfied with our final sale price.

Selling a home isn't easy. It is a whirlwind experience. It's a constant cleaning and a good deal of anxiety. However, Jay made the whole experience much more manageable. From the onset, he told us that his priority was our family and that he understood we still had to live our lives. He scheduled showings and open houses around what worked best for us. Jay also provided us with constant feedback and was always working in our best interests. He was always a phone call or text away.

As we approached closing, he shouldered a lot of responsibility and that helped put our minds at ease.

I could not recommended Jay's guidance, mentorship, and caring more highly. If you have any other questions, please get my contact information from Jay.


— Jon and Katie Bourgeois