Has your Realtor told you that you need to stage your home prior to putting it on the market? Did you consider it or did you deem it to be unnecessary or expensive, only to find the professional photos (or lack thereof) taken of the home looked less than appealing?
Simply put,home staging and high quality photography can be the difference between your home sitting on the market and your home selling quickly.
While home staging is something sellers are frequently told they need to do when selling their home, it isn't always made a priority. While staging can feel like a luxury (and an added expense on top of other costly home prep services), it contains strategy and benefits you may not expect. Aside from ensuring the professional photographer has a great "subject" to photograph (and, yes, a professional photographer is essential to marketing a home), staging can make or break a home sale. Don't believe us? Check out this real life example straight out of our portfolio of homes we have staged and sold.
Home staging is less about quality and more about neutrality. Buyers need to be able to picture themselves in your home. If you've put in too much of your own taste/style, potential buyers will still see it as your home, not as their potential home. Home stagers are experts in neutralizing the atmosphere of your home to make it more appealing to buyers.


Most sellers believe they can't afford to hire a home stager. However, we stage using a mix of your things and ours – It's not costly!! And, the return on investment is significantly higher, meaning you'll end up making more money in the long run.
In fact, the home in the photos below (unstaged photos on left, our marketing photos on right) had been sitting on the market for over 100 days. The original agent wanted to drop the price by $20K. Instead of slashing the price, the sellers came to us. We staged/photographed it and had it sold, without a price decrease, in three weeks. It's all about presentation.


While it may seem like staging would only make a difference in person and at open houses, online photos are incredibly important. A home stager will ensure that your home photographs well, drawing in significantly more interest.
Case in point: this image shows the same sitting room. The picture on the left was the one used to market the home when it was listed by another agent (without staging and professional photography). The photo on the right shows the dramatic difference staging and professional photography makes- same room & same furniture!! Better results! Wouldn't you want to tour a house that looked great online?

And if you don't think professional photos matter, take a look at this…. which photo would entice you to see this home in person?!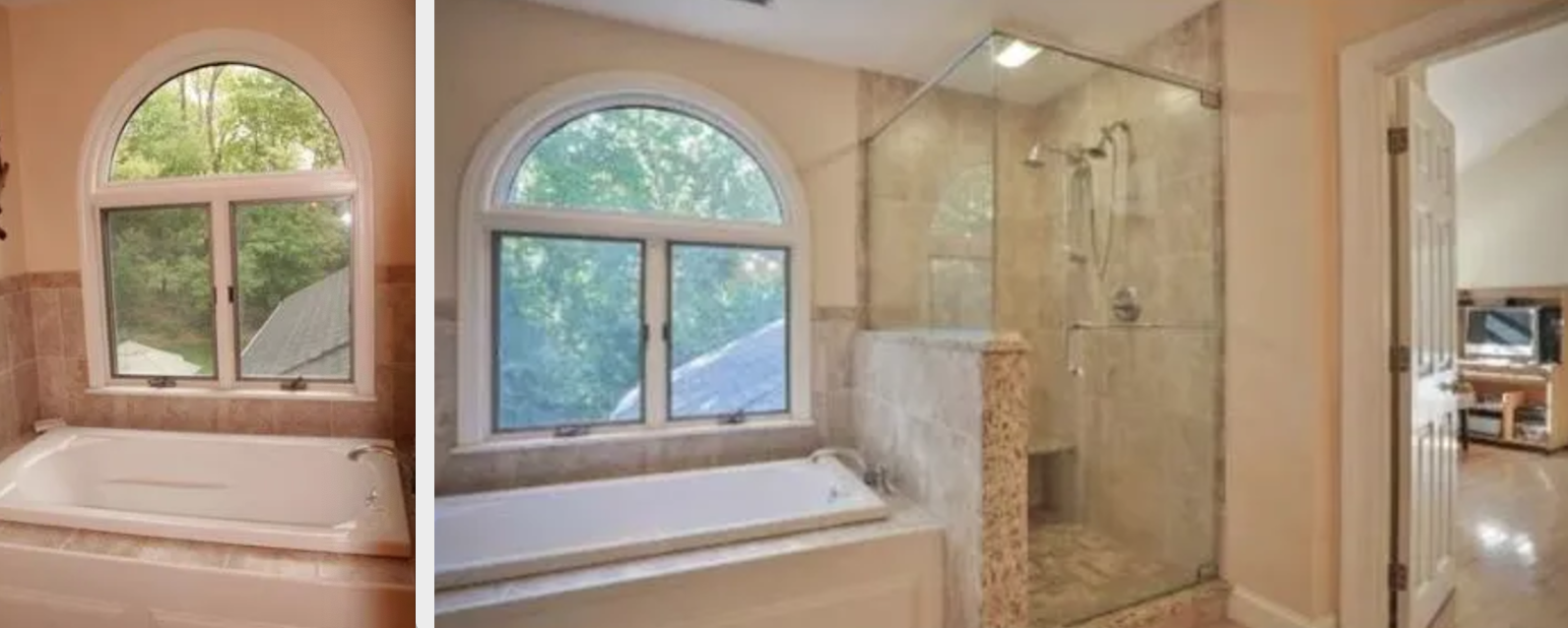 All said and done, our sellers received 3 offers within 1% of the list price in less than 3 weeks (once they listed with us!). Still don't believe presentation is key? We have several similar stories- contact us and we'll share them with you!
Looking to start the process of selling your home? Find out how much your home could sell for!

As agents who have lived in the Chelmsford, MA area for years, we have a distinctly local advantage, offering knowledge about everything from HOA's to property values to the best patio dining. Contact us today to get started!