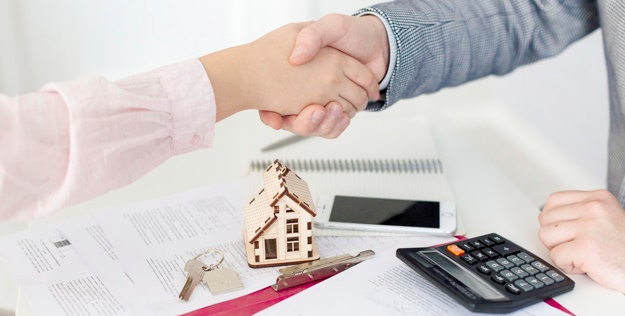 During a recent open house, we had a buyer come in confident that home was the one they would purchase and live happily ever after in. Solely based on the photos on the internet.
She went on and on about how it was the perfect home for her and her husband and let us know that she was going to get with her agent and put in an offer.

Unfortunately, even though that home had been on the market for less than 48 hours, ten offers had already been made… and the sellers had accepted one about 45 minutes before the open house started (too soon to cancel the open house!).

Karen, let's call her, was devastated. As we tried to console her, we asked if she was working with a buyer's agent, to which she said, "sort of."

What she meant by "sort of" was that she had a friend of a friend (who she had actually never met) that was a part-time Realtor who was kind of helping her out.

Her reason for not committing to a full-time Realtor? She had "just started looking a few months ago and didn't want to commit to working with an agent yet.''

Here's the problem with that: the market is EXTREMELY hot right now and the most critical time to start working with an agent is at the very beginning of your home search.

But it's not just any agent Karen needed. If she had been working with an experienced buyer's agent, she would have:
1. Been informed of our listing BEFORE the open house
2. Been educated on how the home-buying process works and
3. Been told that timing is crucial due to the limited number of homes on the market (and the high demand for those homes).

You see, a good buyer's agent could have made the difference between Karen missing out on her dream house and owning her dream home.

Like any other important decision, research and education are crucial. Sure, buying a home is exciting, but it can also be incredibly overwhelming, thus the importance of understanding how the process works.

Question: how long do you spend researching that new appliance you want to buy? Hours? Days? Months? Interestingly enough, consumers spend loads of time researching a new oven, but when it comes to buying real estate (ahem, the most significant investment they'll likely make), many buyers are not taking the time to do their research. And though the World Wide Web is a great place to start and can be an excellent resource, it is absolutely not a substitute for working with an experienced real estate agent.

Here's why. A buyer's agent serves to protect their clients' interests, and their first step is to meet with said clients to explain everything involved with a home purchase. From explaining why you should make sure you speak with a lender from the get-go to helping communicate the closing process, a buyer's agent is an essential piece of any home buying endeavor.
Knowing how vital a buyer's agent is, we are always stunned at how many buyers go house hunting at open houses every weekend and have not even been pre-approved for a mortgage (meaning they likely don't know how much they can afford).

Contracting with a buyer's agent means you have access to someone who will help you understand the process, and will dig into your motivations for the purchase. By asking lots of questions, they'll help you understand what you want, and they'll understand what they should be helping you find. Then, your agent can make suggestions regarding which communities/towns might work best for you, as well as what features in a home may work best for you. They'll also educate you on what you can get for the amount you have been approved for, and which community (and house) gives you more bang for your buck.
Oh and by the way, as the buyer, YOU pay the buyer's agent nothing. Yep, it's true, a buyer's agent is paid by a percentage of the listing commission, which is paid by the seller of the home!
Once you find that perfect home, they'll advise you on what would make a strong offer, make the negotiations, and get all the paperwork taken care of right through to closing.

If we haven't convinced you that buyer representation will make a tremendous difference in your home buying experience, take this into consideration: when it's time for you to go house hunting, your buyer's agent will make sure you have all the information you need at your disposal (unlike Karen, who missed out on her dream house because she didn't). Without your buyer's agent, you're at risk for missing out on what could be the perfect home.

Looking for your perfect home? Search for homes in the area! We'd love to help you find your perfect home, from the start of the process to closing day and beyond.

As agents who have lived in the Chelmsford, MA area for years, we have a distinctly local advantage, offering knowledge about everything from HOA's to property values to the best patio dining. Contact us today to get started!